4.7.2010,
Mistress Diary
mistress zeichnet im schatten

mistress draws in the shadow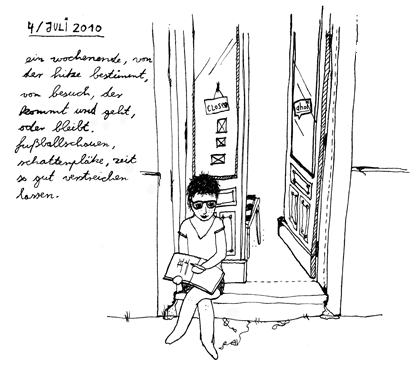 (ein wochenende, von der hitze bestimmt, von besuch, der kommt und geht, oder bleibt. fußballschauen, schattenplätze, zeit so gut verstreichen lassen.)
(a weekend, marked by the heat, and by guests, that come and leave, or stay. watching football, shadow places, time elapsing so well.